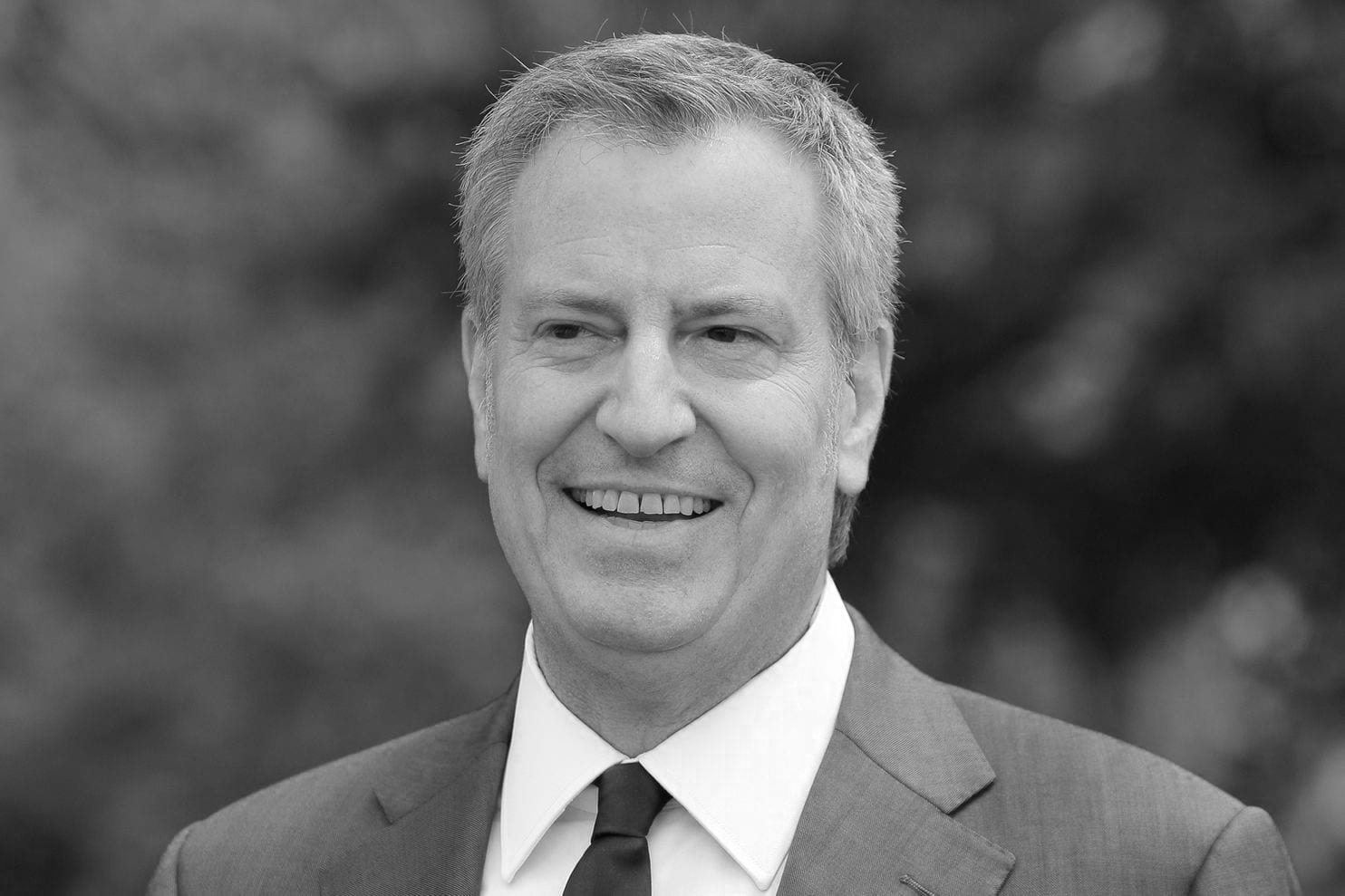 Since assuming office as Mayor of New York City in 2014, Bill de Blasio has developed and executed transformative initiatives including Pre-K for All; Paid Sick Leave; neighborhood policing; IDNYC; and Housing New York, the largest, most ambitious affordable housing plan in the nation.
He began his career in public service in 1989 as part of David N. Dinkins' successful and historic mayoral campaign and worked in the Dinkins Administration. Over the next decade, de Blasio served as regional director at the U.S. Department of Housing and Urban Development; as a school board member for Brooklyn School District 15; and as head of Hillary Rodham Clinton's historic campaign in 2000 for the U.S. Senate. In 2002, de Blasio joined the New York City Council, representing Brooklyn's 39th district. During his two terms, de Blasio fought to improve public education, expand affordable housing, protect tenants' rights, and reform social services for families and children.
De Blasio is currently running in the 2020 presidential elections.
Twitter: @NYCMayor