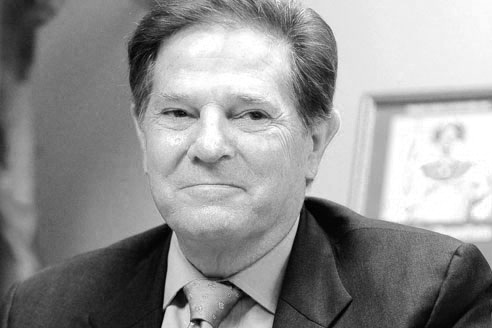 Former House Representative for Texas's 22nd Congressional District
Thomas Dale "Tom" DeLay is a former member of the United States House of Representatives, representing Texas's 22nd congressional district from 1984 until 2006. He was Republican Party (GOP) House Majority Leader from 2003 to 2005, when he resigned because of criminal money laundering charges in connection with a campaign finance investigation.
Tom DeLay began his career as a politician in 1978 when he was elected to the Texas House of Representatives. In 1985, he became a born-again Christian. In 1988, after just a few years in the U.S. House, Tom DeLay was appointed Deputy Minority Whip. In 1994 he helped Newt Gingrich effect the Republican Revolution, which gave the Republicans the victory in the 1994 midterm election and swept Democrats from power in both houses of Congress, putting Republicans in control of the House of Representatives for the first time in forty years. In 1995, he was elected House Majority Whip.
With the Republicans in control of both chambers in Congress, Tom DeLay, along with Gingrich and conservative activist Grover Norquist, helped start the K Street Project, an effort to advance Republican ideals. Tom DeLay was elected House Majority Leader after the 2002 midterm elections. In the eyes of some Democrats, he was renowned for his enforcement of party discipline and retribution against those who did not support the legislative agenda of President George W. Bush. On policy issues, not just political strategy and tactics, DeLay was known as one of Capitol Hill's fiercest, staunchest conservatives during his years in Congress, earning very high marks from conservative interest groups (e.g., business, gun rights, pro-life) and very low marks from liberal ones (e.g., civil liberties, labor unions, environmental protection).
Since leaving Congress, DeLay has co-authored (with Stephen Mansfield) a political memoir, No Retreat, No Surrender: One American's Fight, founded a strategic conservative political consulting firm, First Principles, LLC, and competed on the ninth season of Dancing with the Stars, until stress fractures in his feet caused him to withdraw.
The Common Good hosted Mr. DeLay in March of 2007: No Retreat, No Surrender: One American's Fight.