MEMBERS ONLY & Limited Availability—The Common Good is proud to host an intimate luncheon with presidential candidate Marianne Williamson as part of the Presidential Candidate Series. Marianne Williamson is an international spiritual lecturer and a critically acclaimed author of 14 books including four #1 New York Times bestsellers. She is the founder of Project Angel Food, a volunteer food delivery program that serves home-bound people with HIV/AIDS and other life-threatening illnesses. She is also the co-founder of the Peace Alliance, a nonprofit education and advocacy organization supporting peace-building projects.
This Exclusive Members Only event allows participants to converse with Ms. Williamson directly on key policy issues. This event is hosted by Charles Myers of Signum Global. The luncheon takes place from 12:30 pm to 2:00 pm on October 18th and doors will open at 12:15.
RSVP Below—Space is Extremely Limited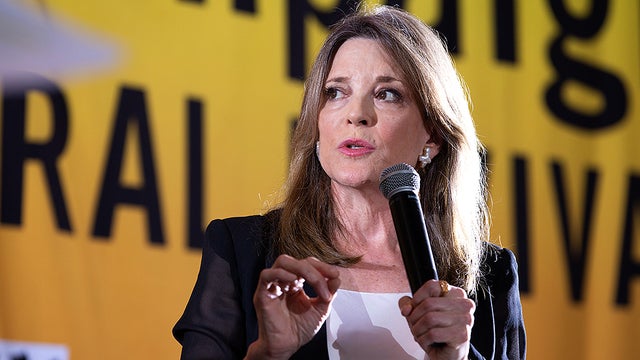 Marianne Williamson is an accomplished author and activist who is currently pursuing the Democratic nomination for President of the United States.
Ms. Williamson has published 12 books throughout her career. Of these 12 books, 7 have made the New York Times bestseller list while four have reached #1 bestselling status. Some of her works include A Return to Love, A Year of Miracles, The Law of Divine Compensation and Politics of Love. On top of her successful writing, Ms. Williamson has a long career in activism. In 1989, she founded Project Angel Food which has served over 11 million meals to homebound individuals affected by the AIDS disease in the Los Angeles areas.
Among Ms. Williamson's singular ideas, having a referendum to institute a one-year required national service for adults under 30 and creating a U.S. Department of Peace. Critical features of her campaign include plans to create a cabinet-level Department of Childhood and Youth, reparations for Black Americans, and a unique perspective on the Israel-Palestine conflict.